You will see the letters RNM throughout the resources. 
This refers to Right Now Media which is available as a FREE Subscription and offered to all. For more information and to sign up to have access to all their resources, click here.
LEARN MORE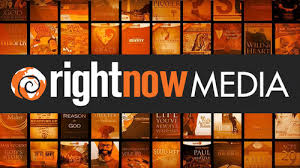 Resources
Overcoming Anxiety During Covid 19 on RNM
Elementary Lessons
In Person
Doorways to Worship in person offered during the 9 am service — join us to learn about God's love for us through scripture, interactive learning, and group activities!
God's Big Story for Pre-K to 6th Grade in person 10:10-10:40 on the 3rd Floor.
Online
Phil Vischer on RNM / Ephesians, 1 Peter, Philippians, 1 John
Worldviews on RMN / 5 Lessons
Micah's Armor of God & Fruit of the Spirit on RNM
Bible Force 1st Heroes on RMN
Christian History on RNM / George Muller & Martin Luther
Story Time on RNM /   Max Lucado – The Boy and The Ocean
Story Time on RNM / The Lightlings by R.C. Sproul