You will see the letters RNM throughout the resources. 
This refers to Right Now Media which is available as a FREE Subscription and offered to all. For more information and to sign up to have access to all their resources, click here.
LEARN MORE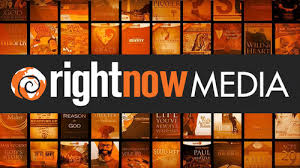 Resources
Paul Tripp's Parenting: 14 Gospel Principles that can Radically Change your Family
Course Description: What is your calling as a parent?
In the midst of the daily reality of life, many parents feel pressure to do everything "right" and raise up "good" children. It's easy to lose sight of our ultimate purpose as parents in the quest for practical tips and guaranteed formulas. Rather, we need the rescuing grace of God-grace that has the power to shape how we view everything we do as parents.
We gather and connect, watch a short video, then breakout into discussion groups. You do not need to be in attendance every week to participate, however, we hope you will come as often as you are able! To join the class on Sunday mornings at 10:10am through January 31, click HERE!
Internet Safety
With our children and teens being online more than ever before, we want to resource you with information on what the dangers are and how you can take steps to keep them safe.
Websites that offer information and support:
Blocking/monitoring software:
Elementary Lessons
Sundays 10:10am Grades 1-6 click Here!
Tuesdays 4:30pm Girls Grades 4-6 click Here!
Thursdays 6:00pm Boys Grades 4-6 click Here!
Phil Vischer on RNM / Ephesians, 1 Peter, Philippians, 1 John
Worldviews on RMN / 5 Lessons
Micah's Armor of God & Fruit of the Spirit on RNM
Bible Force 1st Heroes on RMN
Christian History on RNM / George Muller & Martin Luther
Story Time on RNM /   Max Lucado – The Boy and The Ocean
Story Time on RNM / The Lightlings by R.C. Sproul
Middle & High School
Wake up with the Word | Mon-Thurs, 7:50am-8:05am on Zoom
God's Big Story | Sundays, 10:10am-11:00am on Zoom
PM Gathering & Small Groups | Sundays, 3:30pm-5:00pm on Zoom (*some groups in person)