Perspectives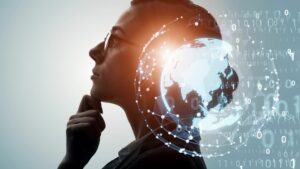 Perspectives is a class that respectfully addresses current controversial topics through the lens of Christ and our world, knowing that believers have different perspectives. Each week is a welcoming, diverse conversation. This spring, we are discussing differing world views on the resurrection. It was a controversial topic in Jesus' day, and remains one today. Why? What's at stake?  Join the conversation anytime during the series!
On third Sundays of the month, this group takes a break from its series to hear from visiting missionaries about Christ's work in the world. VPC's missions ministry hosts guest speakers in Fellowship Hall.
Time: Sundays, 10:10-11:10 AM at VPC
Dates: The group meets weekly from September through June, and the resurrection series will run through 6/11.
Location: Room 308/309 and simultaneously online at https://zoom.us/j/84686849095
Group Leaders: Phil Covell, Garth Jensen, Yvonne Malloy, Bruce Dickson, Marquissa Funderburk
How to Join: Show up any week and be welcomed. If you would like to speak with someone before attending the group, click here to connect with one of the group leaders, Phil, by email.