Online Sunday Morning
Worship will be for all ages on Livestream or Facebook Live at 9:00am
NOTE: The 1st Sunday of every month, we will celebrate communion, each of us in our own homes. Please gather bread or crackers and juice or water so that you can join in as a family!
God's Big Story
8:30am-8:55am- Babies & Preschool
Join Miss Heather and childcare wing teachers for 20-25 minutes to enjoy a fun, interactive time of exploring God's word! On Zoom 8:30-8:55 am. Click HERE to join.
God's Big Story
10:10 - 11:00 – Grades 1- 6
Join the CM team for a time of fun, fellowship and Bible study as we look at a story from the Bible each week and break out into age related groups for discussion. You do not want to miss it! On Zoom! Click Here! to join.
Bridges to Worship
11:00-11:30 – PreK-K
Join the Bridges team for a time of learning and playtime based on amazing bible stories. This interactive class is perfect for the whole family to join and learn with one another. On Zoom! Click Here! to join.
Childrens Choir
11:15-12:00 – Grades 1-6
Join us for our interactive zoom choir online as we prepare for various Sunday performances and our Christmas Musical. No previous experience is needed, just come and make a Joyful Sound and Dance to the Lord! Click Here! to join.
Contact Matt Sims, Children's Ministry Senior Manager,  at 703-938-9050 x128 or by email. 
Online & In-Person Programs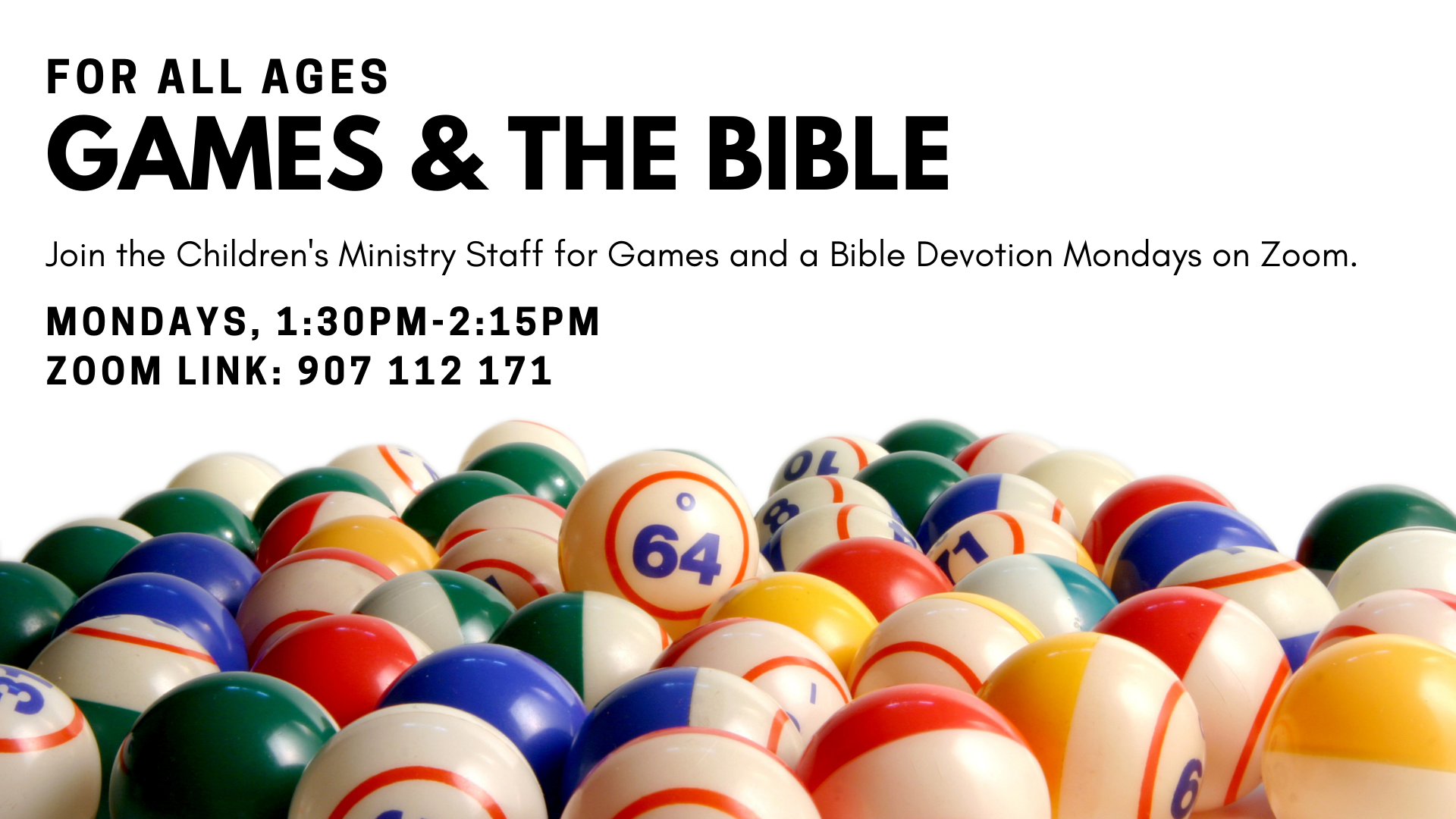 Join us Monday's starting January 4th on Zoom for Games and the Bible! We plan to meet in person in the parking lot again at a later date, TBD.
4th-6th Grade Club
Join us for 4-6 Grade Club the 4th Friday's of each month. Older kids have fun playing interactive games and hanging out with friends. Check back here for updates each month on meeting location. 
Upcoming dates:
January 22, 2021 5:30-6:30 pm – Location: Zoom
February 26, 2021 5:30-6:30 pm – Location: TBD
March 26, 2021 5:30-6:30 pm – Location: TBD
April 23, 2021 5:30-6:30 pm – Location: TBD
May 28 2021 5:30-6:30 pm – Location: TBD
For More Information
Contact our Children's Ministries Senior Manager, Matt Sims or call 703.938.9050, x128.
Parent Information
MEDIA OPT OUT
Would you rather that your child not be in any photos, videos, or used in any media for the church? Please fill out the Media Opt Out Form.
CHILD PROTECTION POLICY
If you would like to view our Child Protection Policy, please click here.
ZOOM SECURITY STATEMENT
The safety and well being of all children, youth and adults participating in VPC Zoom meetings is of utmost importance. It is a personal choice whether you feel comfortable using Zoom, though we believe the benefits outweigh the risks during this time. Zoom brings our communities together virtually so we can continue to worship, learn and grow in faith together.
Click HERE for a listing of Zoom features VPC is using to mitigate security risks.
Though group leaders are trained to employ security features during online meetings, please keep in mind that group participants have personal responsibility for their own safety.