In all baptisms, God is at work in the life of the one being baptized, assuring us of our cleansing from sin, our participation in Christ's death and resurrection, and our welcome into the household of God. It is one of the most significant parts of our worship experience. At VPC, we baptize infants and children of members before they can speak for themselves, believing that God claims us as His own before we choose Him. We also baptize youth of members and adults who are members upon their profession of faith, accepting Jesus Christ as their Lord and Savior. Baptisms are performed during a Sunday morning worship service, thereby involving the entire congregation in the promise to participate in the Christian nurture and encouragement in the life of the baptized.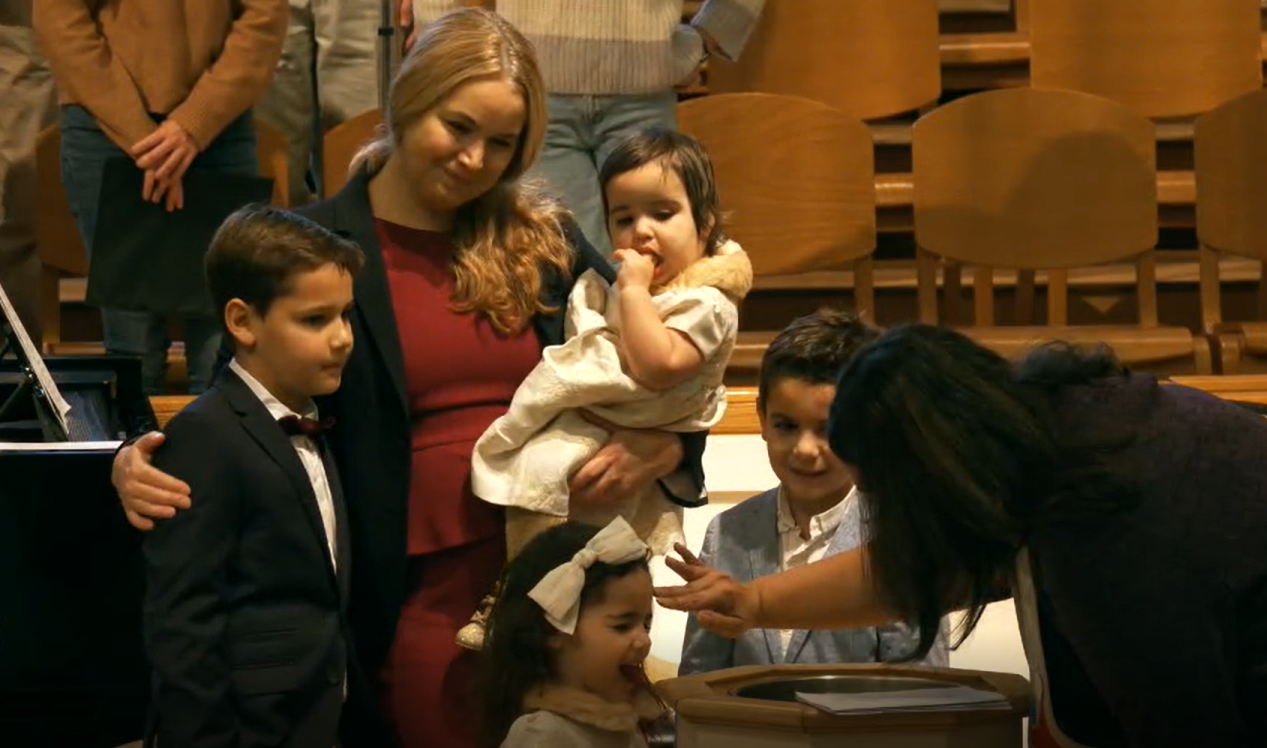 General Information
Baptisms may take place in one of the following manners:
INFANTS AND YOUNG CHILDREN OF VPC MEMBERS:
Infants and children of members may be baptized on scheduled Sundays. Please note that parents must attend a Baptism Class prior to their first child being baptized; the parent class is not required for successive children. See more information below on the Baptism Classes.
ELEMENTARY CHILDREN:
It is recommended that elementary children of members attend the Sacraments Class. For more information, contact Maddie Schmidt.
TEENS:
It is recommended that teens of members attend Confirmation Class. For additional information, contact Vicki Sumner.
ADULTS:
Adults may be baptized by joining VPC and becoming a member through the New Members Class. For more information, contact Kim Snyder.
Baptism Classes 
Anyone planning to have a child baptized at VPC must first attend (or have previously attended) a Baptism Class offered quarterly by VPC. The parent(s) attendance at this class is required only before the first child is baptized; attendance is not required prior to each additional child being baptized.  The next class will be held March 3, 2024, please click here for more information or contact Stephanie Seckinger with any questions. 
Baptism Schedule
To schedule a baptism, please use our online registration form below. For more information, please contact Stephanie Seckinger or call 703.938.9050 x108.
Baptism Registration
Please use this form to register yourself or anyone else for baptism. There are different requirements for each age range; please make sure to read the description of each above.