Time in the Word for Dads Online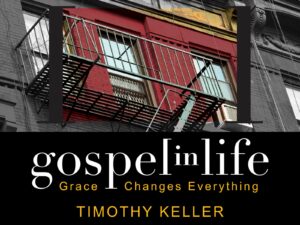 What's driving your daily life amidst competing priorities? This online life group for dads is a weekly time to recharge your faith and encouragement to live it. Join group leaders, Lyle Kellman and Vernon Joyner—experienced dads who get where you're at—to read scripture, discuss its impact on life, and consider how to apply it to family, faith, and community. Calling all dads of children or teens, join us!
Fall Series: Gospel in Life, by Tim Keller. This eight-week video Bible study explores how the Gospel can change your heart, community, and how you live your faith in everyday life.
Time: Thursdays, 7:00-8:00 PM
Dates: 9/14 – 11/9
Location: Online using Zoom
Group Leaders: Lyle Kellman and Vernon Joyner
How to Join: Sign up using the form below and one of the group leaders, Lyle, will send you a welcome message with more information.