Apprentices Class: The Book of Job Video Discussion Series by Francis Chan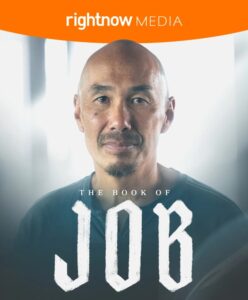 The world teaches us to revolve our actions, thoughts, and beliefs around ourselves. We are encouraged to think, "It's all about you!" In the world's philosophy, we become the author and hero of our story. But the Bible teaches a different view, one where another hero—the actual Author of life—takes center stage. In the book of Job, God asserts his preeminence and displays his power. During this eight-session series on Job, Francis Chan explores the overriding truth that we exist not for ourselves but to glorify the God who deserves all worship and praise.
This series is hosted by the Apprentices class and they are looking forward to discussing it with you! Come explore how you can imitate Jesus Christ in your relationships, worldview, and everyday tasks with a community that highly values learning from each other's insights.
Meeting Time: 10:10-11:10 AM
Dates: 4/16-6/11
Location: Room 205 and simultaneously online at https://zoom.us/j/81931004310
Group Leaders: Jeff and Jennifer Hallett
How to Join: Show up any week and be welcomed. If you would like to speak with someone before attending the group, click here to connect with the group leaders by email.